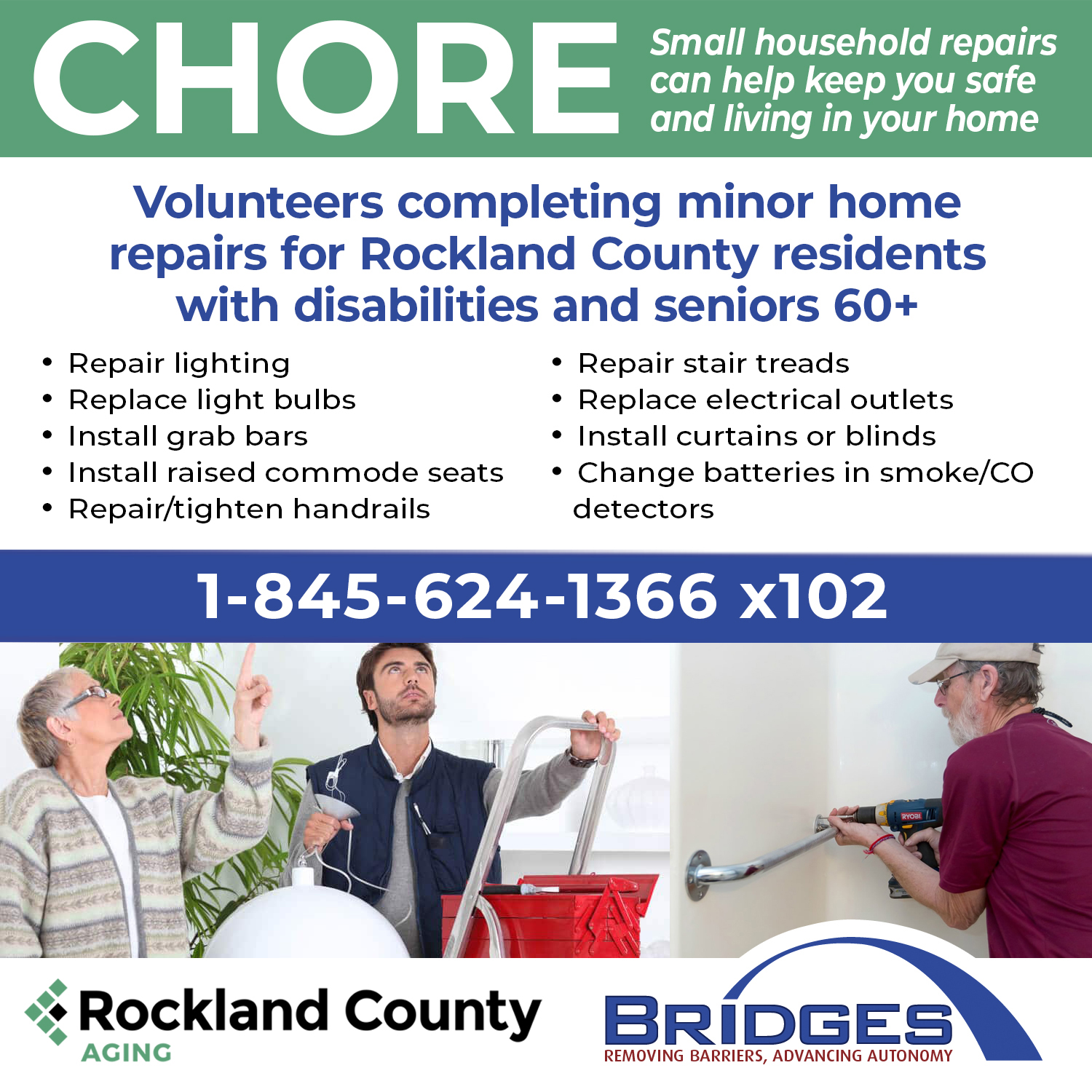 Small household repairs can help keep you safe and living in your home
Did you know that falling is the leading cause of emergency room visits by older adults?
In many cases, a simple home improvement or repair – such as better lighting or a grab bar, can keep you or your loved one safe.  CHORE is a resource to people living in Rockland County who are 60 years of age or older, or a person living with a disability, regardless of age or income status.  CHORE helps people to maintain the independence of living at home by providing free minor household repairs and home improvements that make living at home safe.
Service examples:
Repair lighting
Replace light bulbs
Install grab bars
Install raised commode seats
Repair/tighten handrails
Repair stair treads
Replace electrical outlets
Install curtains or blinds
Change batteries in smoke/CO detectors
Contact BRIDGES for more information about the CHORE Program at 845-624-1366 Ext 102.
Tell us how we are doing HERE!
CHORE is supported by:
Volunteers  ●  Administration of Aging  ●  County of Rockland
Rockland County Office for the Aging  ●  New York State Office for the Aging